Harbour Town - Shopping Outlet
Harbour Town is a brand direct outlet shopping centre located just 10 minutes from Ensenada Motor Inn and Suites - Glenelg, with more than 100 brand direct outlets selling top quality brands at prices permanently below regular retail prices
Visit Website
Call Now
Hours:
Monday - Wednesday & Friday: 9:00am- 5:30pm Thursday 9:00am - 9:00pm Saturday: 9:00am- 5:00pm Sunday: 11:00am- 5:00pm Public Holidays: 11:00am- 5:00pm
Phone:
Address:
727 Tapleys Hill Rd, Adelaide Airport SA 5950, Australia
Website: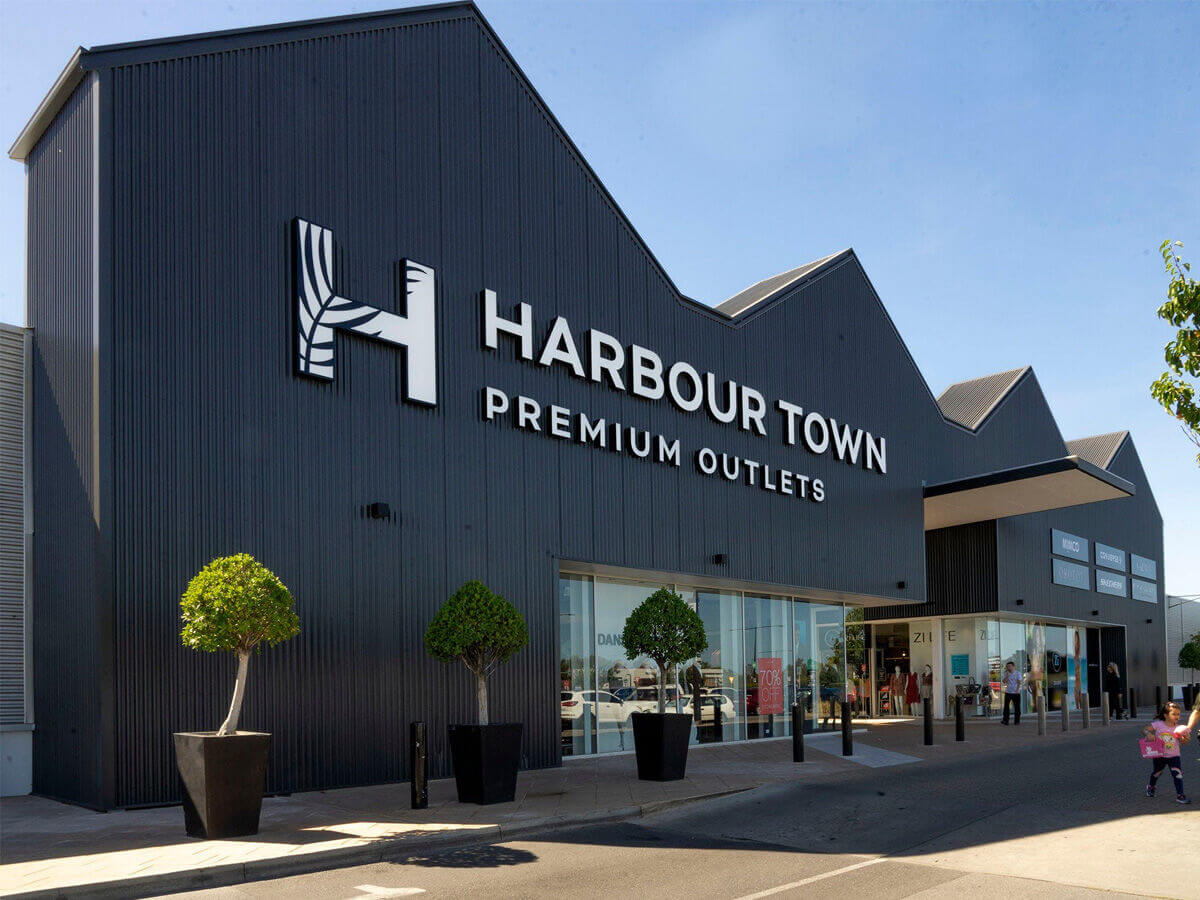 Harbour Town is a brand direct outlet shopping centre located just 10 minutes from Ensenada Motor Inn and Suites - Glenelg, with more than 100 brand direct outlets selling top quality brands at prices permanently below regular retail prices.
Harbour Town gathers together a huge range of quality national and international fashion and homewares designers and manufacturers all selling top brands at up to 60% below regular prices every day. Discover stylish designer outlets … lingerie to linen, dresses to décor, jackets to jewellery, perfume to pots, bags to books … and a whole lot more, all in one colourful and convenient location.
There is also a wide selection of cafes and restaurants, so you can rest your weary feet after all of your shopping and enjoy a coffee, snack or meal. Diners at Harbour Town can also enjoy a superb range of international cuisine, which can be enjoyed while relaxing in an observation area offering views of Adelaide International Airport.
A great shopping spot for fantastic bargains. There is plenty of parking and it is easy to find.
Collect a Tourism Club Card at the Tourism Lounge and receive a list of retailers and restaurants that will give further discounts on the day of your visit exclusive to Tourism Club Card holders. The air-conditioned Tourism Lounge is a VIP area offering complimentary tea, coffee drinking water, brochures, bag minding, stroller hire, wheelchair hire, television lounge and a taxi ordering service.