Jetty Road Shopping
Looking for some retail therapy, great food and wine, entertainment, over 350 specialty shops of just a chance to enjoy the cosmopolitan atmosphere? You'll find it all in Jetty Road Glenelg, just 100 metres from the Ensenada Motor Inn a
Visit Website
Address:
Jetty Rd, Glenelg SA 5045, Australia
Website: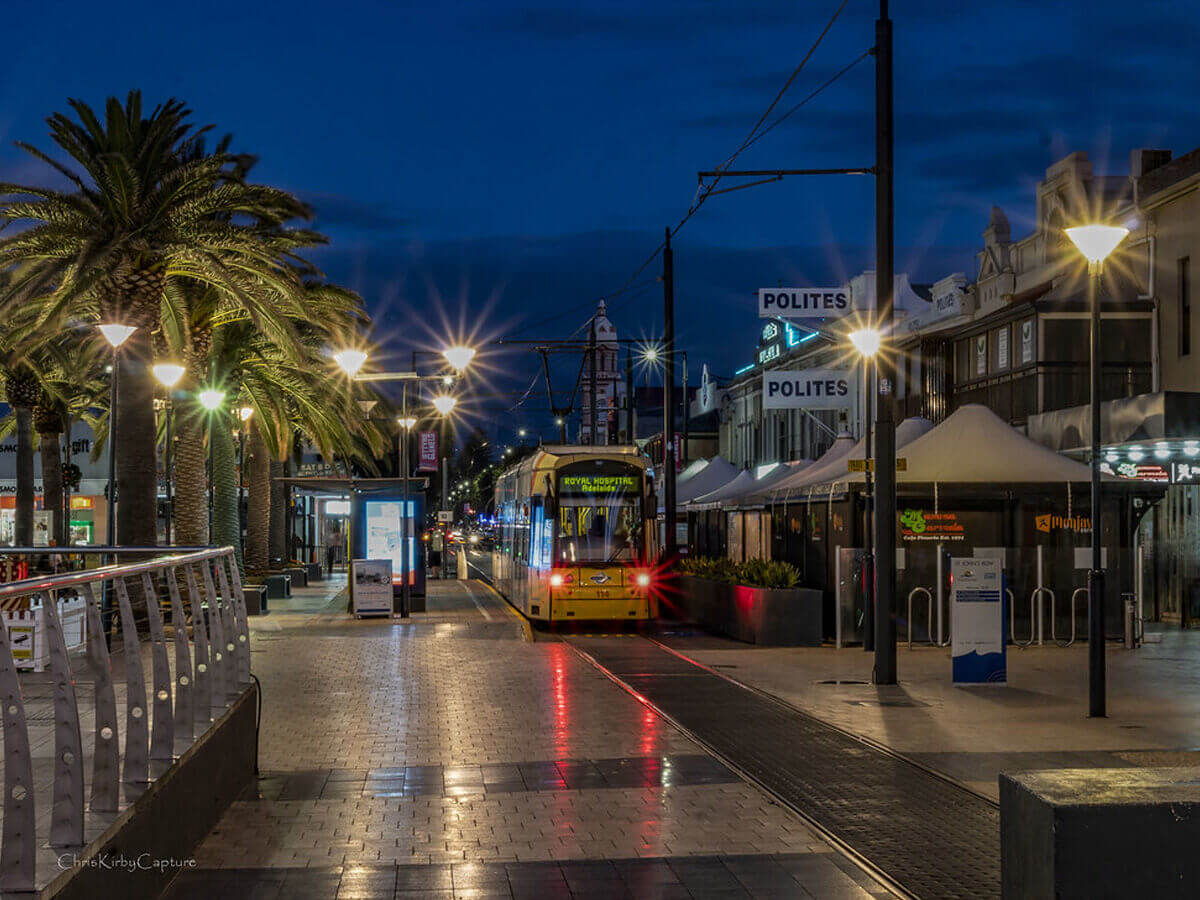 Jetty Road is Adelaide's premier beachside shopping destination- a kilometre-long shopping strip: offering a veritable gallery of amazing shops with something for everyone. Looking for some retail therapy, great food and wine, entertainment, over 350 specialty shops of just a chance to enjoy the cosmopolitan atmosphere? You'll find it all in Jetty Road Glenelg, just 100 metres from the Ensenada Motor Inn and Apartments - Glenelg.
Architecture dating back to the early 1800's with many heritage plaques along the pavement, art deco and new modern developments. There is so much to do and see, be it lunch at one of the many vibrant and exciting cafes, a stroll along the beachside promenade, or a walk along the shopping strip. You'll find a myriad of specialty shops and art galleries. Fashion, antiques, fresh food, beauty & home wares, entertainment, gift shops, all in a bustling Mainstreet atmosphere, open seven days!
Savour the romantic sunsets while dining, in one of the many fine dining restaurants, trendy street cafes or international standard hotels in the Jetty Road Precinct, there is something for everyone's taste from every corner of the world. Enjoy the many surprises and unique delights of Jetty Road and the smaller side streets with their special offerings!
Take a ride on the famous 'Bay Tram', just 20 minutes from the city to Glenelg, or just relax and soak up the delights that this cosmopolitan precinct has to offer!
Jetty Road is sought after by those who appreciate a shopping experience by the sea combining the old and the new, style and sophistication for a truly memorable experience, and of course most stores are open seven days.
For further information on everything that the Jetty Road Glenelg Precinct has to offer, visit the Glenelg Tourist Information Centre, located in the old Glenelg Town Hall located in Moseley Square opposite the Glenelg Jetty - Open 7 days a week,