Barossa Valley
The Barossa Valley is an internationally-acclaimed wine region encompassing the towns of Tanunda, Angaston and Nurioopta. From tasting the offical best wine in the world, to sipping a local drop that's as old as you or soaring over some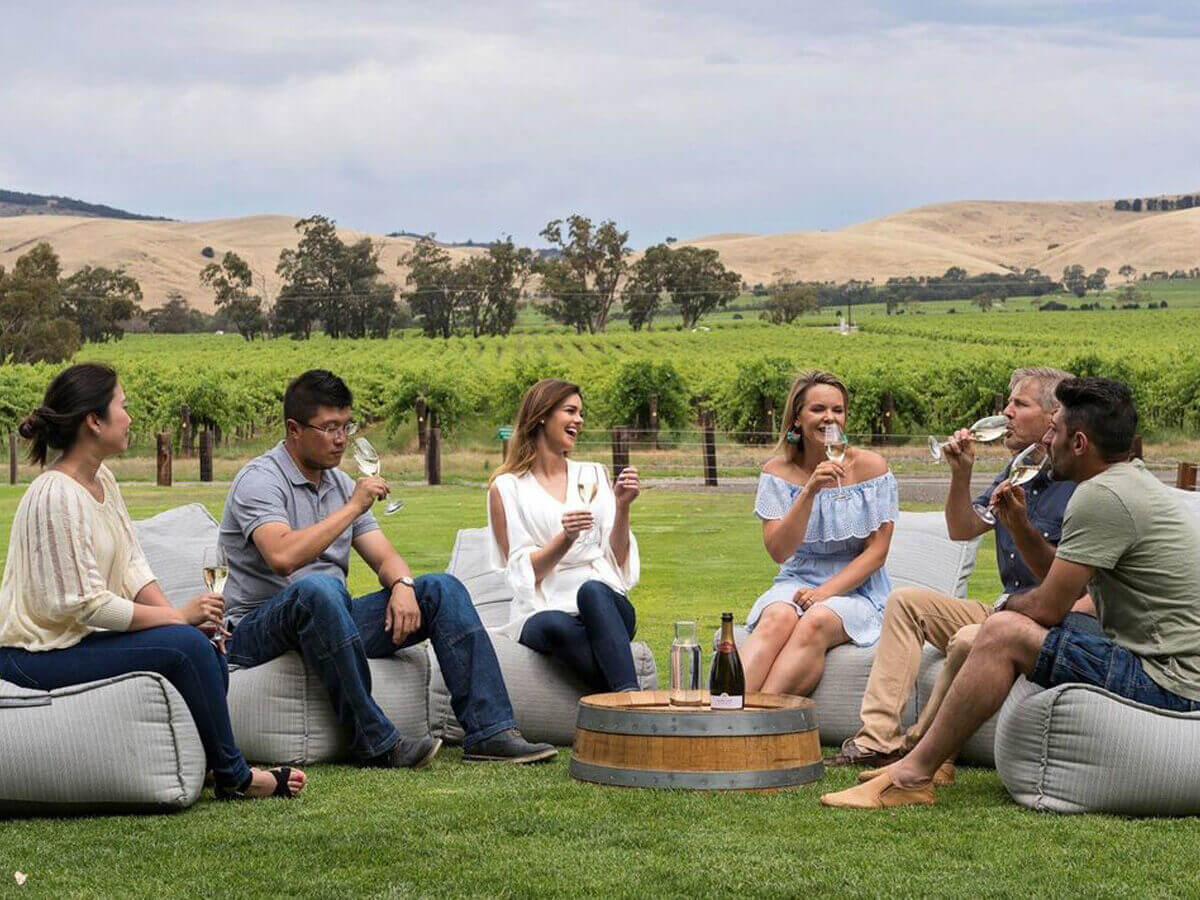 The secret ingredient is dirt. The fertile soil of the Barossa is home to some of the world's most lauded vineyards.
Just a 90 minute drive from Glenelg, The Barossa Valley is an internationally-acclaimed wine region encompassing the towns of Tanunda, Angaston and Nurioopta. From tasting the offical best wine in the world, to sipping a local drop that's as old as you or soaring over some of the oldest vines in the world, discover it all in the Barossa. Wander into over 80 cellar doors, tasting some of the most awarded wines in the world and digging into sumptuous local produce.
For the ultimate foodie's adventure, take the Epicurean Way Road Trip through the best of the Barossa, and beyond.
Find the magic, and unexpected flavours, in the Barossa. The Barossa has cool summers and rainy winters which makes it perfectly suited for red wine production, particularly Shiraz and richly flavoured Cabernet.