Kangaroo Island
Kangaroo Island is one of the world's great nature-based destinations with native bushland, wildlife, adventure & exploring. Where pristine beaches, local wines & sunsets are on your doorstep. You'll need longer than you think!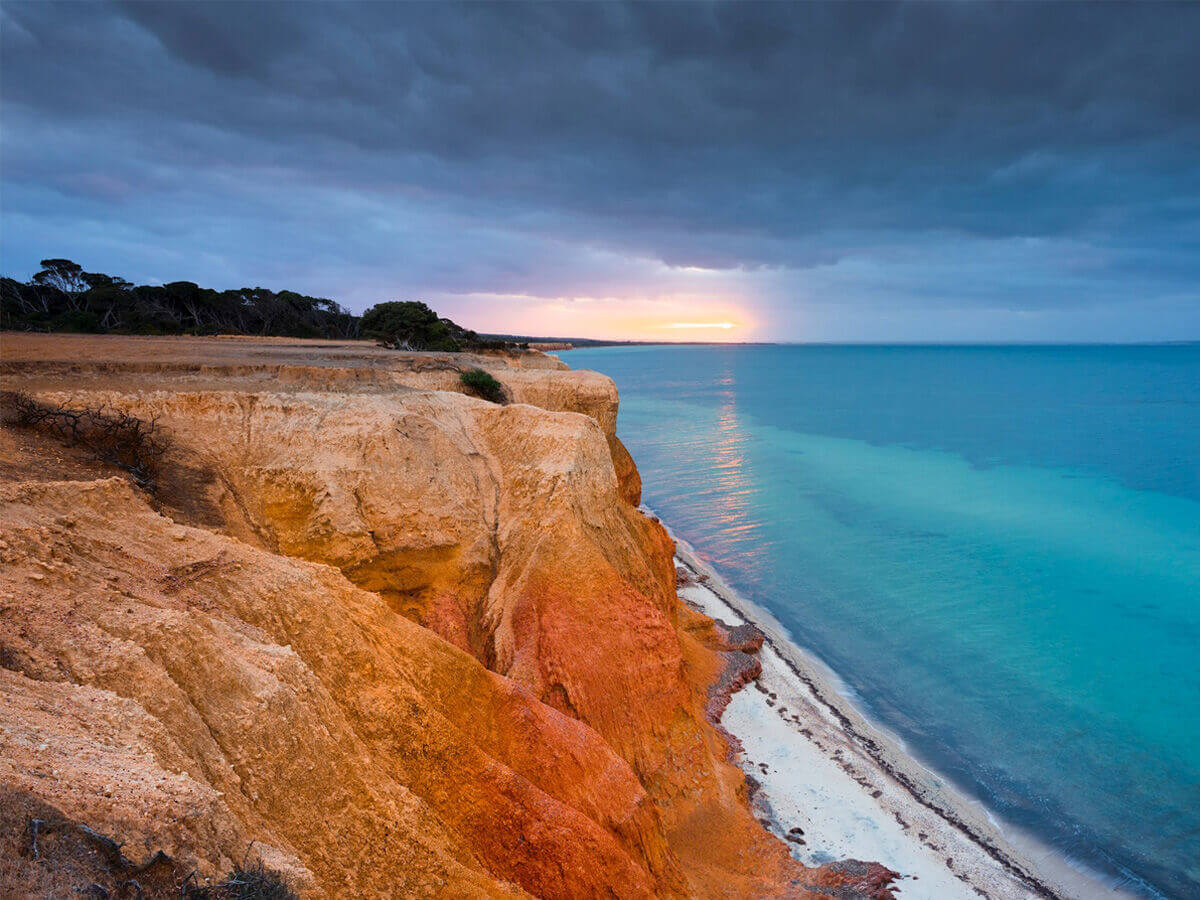 Freedom isn't a state of mind, it's an island. Minutes from the mainland, but a million miles away, Kangaroo Island is a sanctuary for wildlife and natural, rugged beauty.
Escape to an island you will never want to leave. It's the perfect place to disconnect from the world and reconnect with what and who is truly important to you. Wildlife surrounds Kangaroo Island. The ocean is teeming with fish, sea lions and little penguin colonies. Stand on the shore in the cooler months and watch migrating southern right whales and their calves. This place is like a zoo without fences, with rare bird life, tammar wallabies, short-beaked echidnas and plenty of kangaroos and koalas.
From GLENELG, you can be on Kangaroo Island within 2 hours via a short flight from Adelaide or a ferry ride from Cape Jervis. There's so much to do on this island. Explore untouched bushland, fish on pristine beaches, see the wildlife, go on an eco-tour or charter.